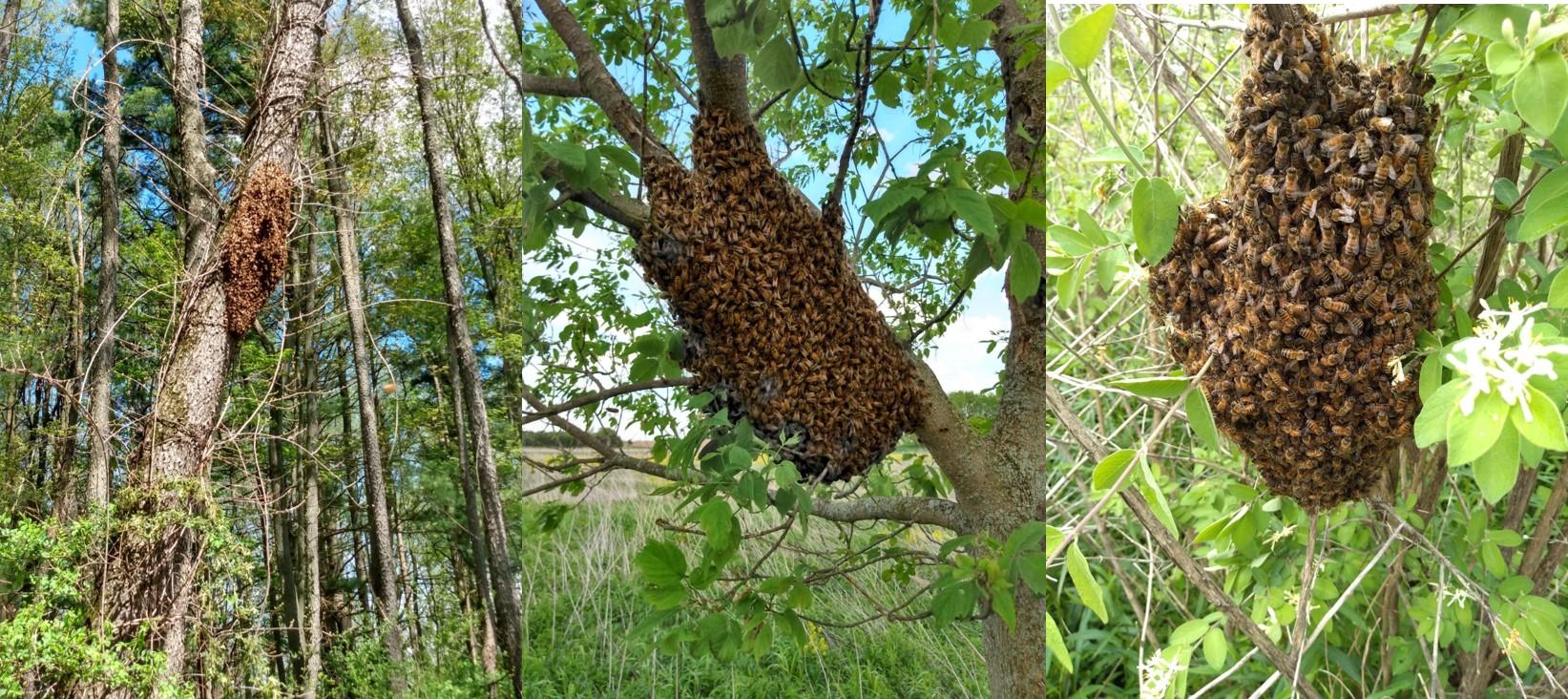 Honey Bee Swarm Removal
Servicing Lake Panasoffkee, Bushnell, Wildwood, Florida and surrounding areas 
If you have unwanted bees around your home or work place, it is best to call a beekeeper to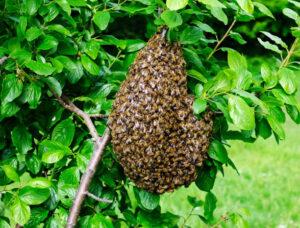 remove the honey bee swarm. Often people find a swarm of bees on a branch, on a wooden plank, or even the bumper of their car.  Local beekeepers are glad to come and remove swarms, often free of charge.
If a swarm is in your area, it's best to catch them before they establish a new hive.  That hive could end up inside the wall of your house, under a camper, just about anywhere. Once they've moved in, it is more difficult to remove them and could end up costing you money.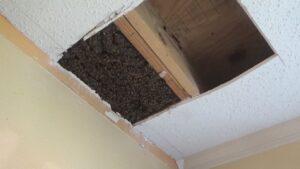 Beekeepers will also help the bees by treating for varroa mites, checking for health issues and providing the perfect environment for them.
Honey bee swarms are normally non-aggressive if you leave them alone. If you do not have beekeeping experience, do not try to remove the swarm yourself. If you go out and spray poison on them,  they will come after you.
Recently I had a call where bees were in the bumper of a motorhome. The owner tried to jam a board in there and ended up with quite a few stings. Additionally, they turned out to be Yellow Jackets which are highly aggressive. They are often mistaken for honey bees but are actually hornets.
We catch swarms locally in our area of Central Florida. If you need a swarm removed in Lake Panasoffkee, Wildwood, The Villages, Rutland, Sumterville, or surrounding areas, contact us and we'll come and get them. If the hive is established in a wall, ceiling, attic, etc., there will be charges. It's best to catch them while they're in a swarm.
Use the contact form above or give us a call at 352-446-9328
For other areas in Central Florida you can contact the Lake County Beekeepers Group